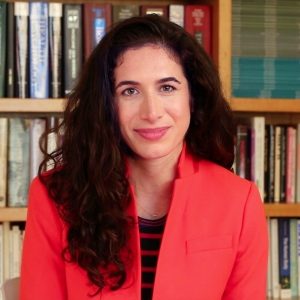 Jennifer Sumner, PhD
Principal Investigator
Dr. Jennifer Sumner is a clinical psychologist and Assistant Professor of Psychology at UCLA. Her program of research lies at the intersection of the psychological and physical health consequences of trauma exposure. Dr. Sumner received her Bachelor's degree in Psychology from Pomona College and her Masters and PhD in Clinical Psychology from Northwestern University. She completed her predoctoral internship program at the Charleston Consortium (Traumatic Stress Track) and received postdoctoral training as an Epidemiology Merit Fellow at the Columbia University Mailman School of Public Health. Prior to joining UCLA, Dr. Sumner was an Assistant Professor of Behavioral Medicine at the Center for Behavioral Cardiovascular Health at Columbia University Medical Center. When not in the lab, Dr. Sumner enjoys hiking in the Los Angeles mountains, practicing yoga, and playing tennis.
Sumner Stress Lab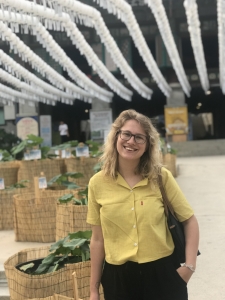 Jordan Thomas
Graduate Student
Jordan is a fourth year doctoral student in UCLA's Clinical Psychology program, with research and clinical interests in clinical health psychology. Prior to UCLA, Jordan earned her BA from Connecticut College and worked as a Research Associate in the Department of Social and Behavioral Sciences at the Yale School of Public Health. Jordan's research focuses on the intersection of adversity and trauma exposure and sexual health among women and girls. She is interested in interventions that promote sexual and reproductive health at the individual (i.e., clinical) and population (i.e., policy) level. As a therapist, Jordan specializes in evidence-based approaches to trauma and PTSD treatment and in couples therapy. In her spare time, Jordan enjoys biking, playing tennis, and hiking in the Santa Monica mountains with her dog June.
Sumner Stress Lab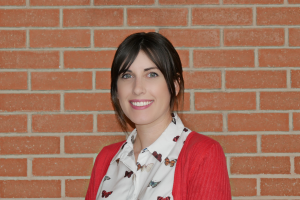 Corinne Meinhausen
Graduate Student
Corinne is a second year doctoral student in the Health Psychology program. Her research focuses on the physiological impact of trauma exposure and the biological and behavioral forces related to healthy and pathological fear learning. She is particularly interested in the ways these mechanisms can be used to develop early interventions for post-traumatic stress disorder. Corinne graduated summa cum laude from the University of Arizona, with a BS in Neuroscience and Cognitive Science. She is looking forward to exploring Los Angeles with her dog, Ally.
Sumner Stress Lab
Shiloh Cleveland, BA
Lab Coordinator
Shiloh graduated with a Neuroscience degree from Barnard College of Columbia University in 2019. She previously did substance use and addiction research at the Columbia University Medical Center. Through her research and courses she became interested in the field of trauma and how it impacts behavior and wellbeing. A lover of science, she hopes to go on to obtain a PhD and continue on in the world of research. In her free time she enjoys biking, going on hikes with friends, and is currently on the search for the best study cafe in LA. As a Los Angeles native herself, she couldn't be more excited to be back home at UCLA doing research on an important topic that she's passionate about.
Sumner Stress Lab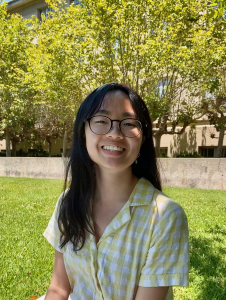 Tiffany Chen, BA
Lab Coordinator
Tiffany graduated from Pomona College in 2021 with a B.A. in Neuroscience. While a large part of her research background pertains to sociocultural influences on cognition, she is excited to pivot into the study of trauma as a complex and often multi-scale experience(s) that drives both physical and psychological changes. Having worked with her undergraduate campus community in the context of survivorship and healing, Tiffany hopes to bring together knowledge surrounding what trauma-informed practices can look like, from the community space as well as from a psychological/therapeutic space. As a Lab Coordinator, she aims to continue exploring a future career in clinical or counseling psychology. Outside of the lab, Tiffany enjoys making art, dancing, trying new recipes, and taking the bus to different spots around her new neighborhood in LA.
Sumner Stress Lab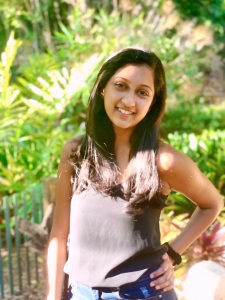 Anusha Fatehpuria
Research Assistant
Anusha is a third-year undergraduate student at UCLA pursuing a degree in Human Biology and Society. Her research interests lie in understanding how external factors, such as exposure to trauma and adversity affect physical health outcomes and how this information can be used to develop preventative interventions. She is also interested in the role that health disparities play in physical and mental well-being and the healthcare that individuals receive. After graduation, she hopes to pursue an MD. Outside of the lab, she enjoys reading and watching TV, as well as exploring LA with her friends.
Sumner Stress Lab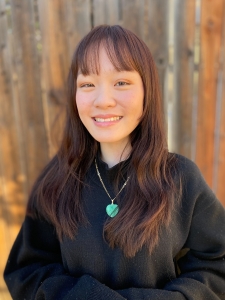 Joan Li
Research Assistant
Joan is a fourth-year undergraduate majoring in Psychology at UCLA and an intern for the UCLA DCG STAND For All program. She is currently providing CBT coaching sessions and trauma-informed support to individuals with symptoms of depression and anxiety. Joan is interested in research surrounding adverse childhood experiences and trauma throughout the lifespan, focusing on what treatments or interventions have successfully mitigated negative health consequences. She would like to explore the application of such findings to study how healthcare providers, educators, and social workers can better intervene or practice preventative care to improve health outcomes. When she's not working or studying, Joan is practicing and teaching collegiate ballroom dance. Find her at the UCLA John Wooden Center waltzing when the campus is open again!
Sumner Stress Lab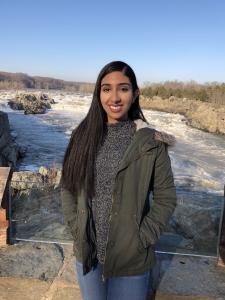 Jaifreen Bhangu
Research Assistant
Jaifreen is a fourth-year undergraduate student pursuing a degree in Psychobiology. Her research interests lie in mental health and its implications on physical well-being, especially in marginalized communities. She is particularly interested in how varying social experiences across communities affect mental health and manifest in physical health. Her passion for mental health has been highly influenced by her role as a crisis counselor for the Crisis Text Line. After graduation, she aspires to become a physician and practice in an underserved area. During her free time, she likes to try new vegetarian recipes and enjoys doing giddha, a traditional Punjabi dance.
Sumner Stress Lab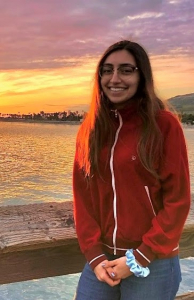 Sameen Mahmood
Research Assistant
Sameen is a fourth-year undergraduate student pursuing a degree in Psychobiology. She is particularly passionate about the biological framework of prevalent diseases and how socioeconomic factors are correlated with health manifestations in underserved populations. As a clinical research assistant under Student Stroke Team and volunteer coordinator for UCLA's Happy Feet Clinic, she is deeply interested in improving healthcare outcomes from both a research and clinical perspective. In the future, she hopes to broaden healthcare accessibility, increase research population diversity, and further community health efforts. During her free time, she loves to explore new running trails, make digital art, and try new authentic recipes!
Sumner Stress Lab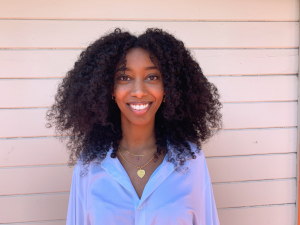 Segen Araya
Research Assistant
Segen is a rising third-year undergraduate student pursuing a double major in Psychology and African-American Studies. Her research interests lie in the conjunction of mental and physical health, particularly in the ways that preexisting mental health issues and adverse childhood experiences inform physical health. She is especially interested in exploring the ramifications of negative mental and physical health outcomes within marginalized communities. In the future, she aspires to obtain a Ph.D. in hopes to continue research and the application of such findings to her community. During her free time, she loves to read and watch documentaries.
Sumner Stress Lab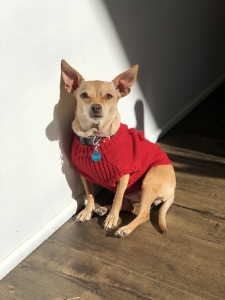 Suki
Lab Mascot
Suki is passionate about treats, curling up into a ball, and long walks exploring Los Angeles. As an expert on stress relief and management, she is excited about the innovative research being conducted in the Sumner Stress Lab.
Sumner Stress Lab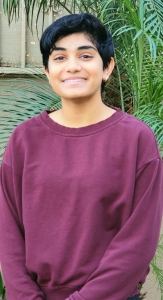 Aarti Patel
Research Assistant (December 2019 - March 2021)
Sumner Stress Lab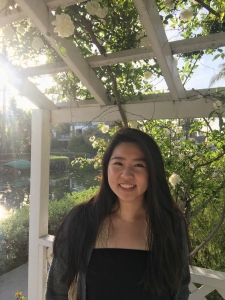 Annie Jeong
Research Assistant (November 2019 - March 2021)
Sumner Stress Lab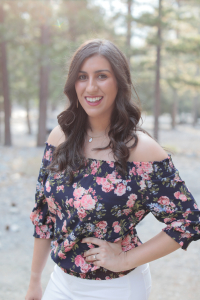 Kristina Reed, BA
Lab Coordinator (August 2019 - May 2021)
Sumner Stress Lab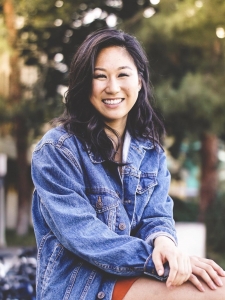 Aileen Hsu
Research Assistant (October 2019 - June 2021)
Sumner Stress Lab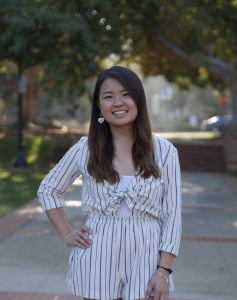 Jessica Nguyen
Research Assistant (December 2019 - June 2021)
Sumner Stress Lab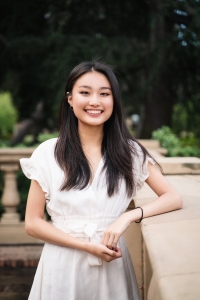 Sheila Zhang
Research Assistant (March 2020 - June 2021)
Sumner Stress Lab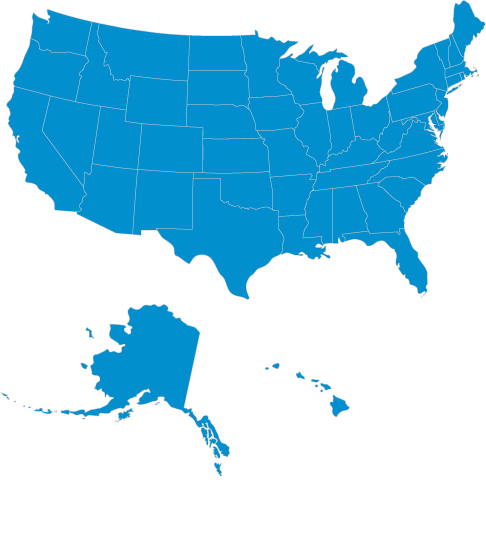 1
UCLA School of Medicine and VA Greater Los Angeles Healthcare System, Los Angeles, CA
Ramin Ebrahimi, Tzung Hsiai
2
Harvard T.H. Chan School of Public Health, Boston, MA
Karestan Koenen, Laura Kubzansky, Eric Rimm, Andrea Roberts
3
Harvard University, Cambridge, MA
Kate McLaughlin
4
National Center for PTSD, Boston, MA
Erika Wolf
5
Columbia University Irving Medical Center, New York, NY
Donald Edmondson, Ian Kronish, Daichi Shimbo, Joseph Schwartz
6
Wayne State University, Detroit, MI
Tanja Jovanovic
7
Emory University School of Medicine, Atlanta, GA
Vasiliki Michopoulos, Rebecca Hinrichs
8
Boston University School of Public Health, Boston, MA
Jaimie Gradus
9
Stanford University, Stanford CA
Katharine Sears Edwards
10
Alexandria, VA
SCAD Alliance