Have you experienced a Traumatic or Stressful life event? 
Help us understand how these types of experiences may impact physical health by participating in a research study.
The Sumner Stress Lab at UCLA is recruiting individuals who have experienced a traumatic or stressful event, and believe they suffer as a result, to participate in a research study. For your participation, you may be eligible to receive up to $245 and to have an opportunity to advance research on how stress impacts health. The study does not provide treatment, but referrals for treatment are available.
Study procedures include:
A ~3-hour online interview ($50 compensation)

A ~4-hour lab visit ($175 compensation, plus $20 for travel to UCLA)
There is also an optional third visit approximately 2 years later ($175 compensation, plus $20 for travel to UCLA).
You may be eligible to participate if you:
Are age 18 or older

Have experienced an event like:

Physical violence

Accident

Unwanted sexual experience

War and combat

Natural disaster

Sudden and unexpected loss of a loved one
Have no cardiovascular medical conditions (e.g., history of heart attack, stroke)
If you are interested in participating in this study and you meet the criteria, please contact us via email or phone at 310-737-8279.
All data will be kept strictly confidential.
Volunteer Research Positions
Applications are currently closed for undergraduate research positions. Please contact us in the 2024 Winter Quarter if you are interested in joining our lab.
Our lab is located in the Psychology Tower at UCLA (Pritzker Hall, Room 7501)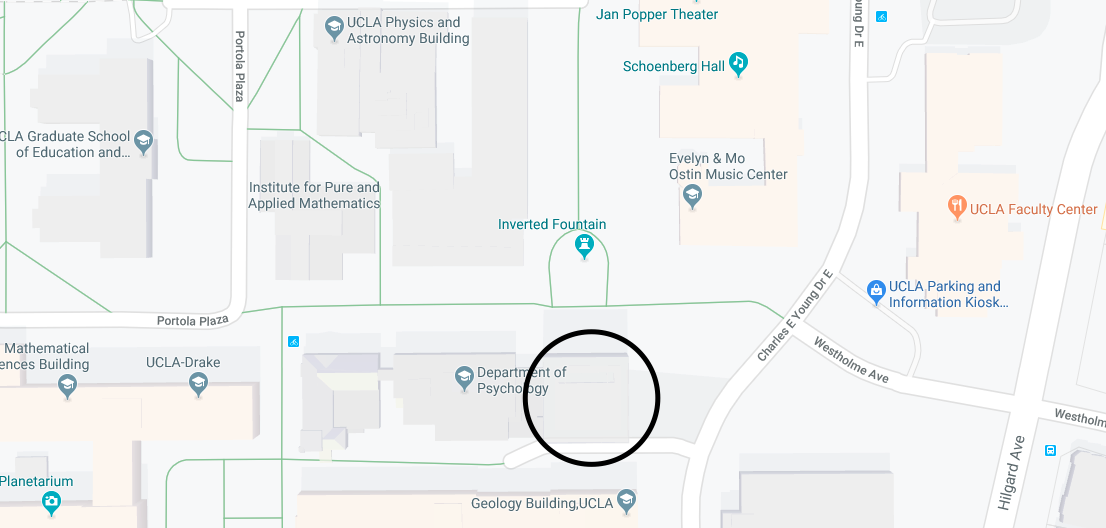 The Pritzker Psychology Tower is located just across from the Inverted Fountain on UCLA's campus; our lab is located on the 7th floor.
For Google Maps directions, click here.